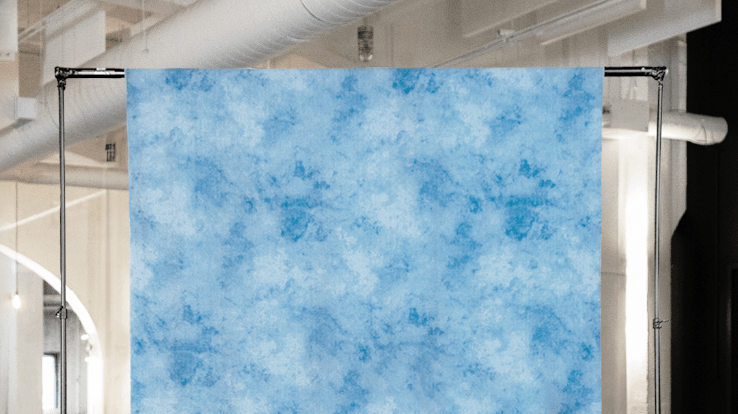 CONFESSIONS OF AN INTERN
By: Félix Villeneuve, Copywriter Intern
My last first day of school was in 2014, when I started a bachelor's degree in design at UQO (the Université of Québec in Outaouais, which I don't particularly recommend) and I remember feeling stressed.
Stressed about getting lost in the big arts and computer pavilion (funny mix, I know), not making friends and having to eat lunch alone like a loser. It basically felt like I was going back to high school.

So on my first day at Sid Lee Land, surprise, surprise, my anxiety kicked in and I was singing "Oh my god, I'm back again!"
I met all the other interns. I didn't know anyone. Was I going to make friends with the jock on the chair? Or the girl obsessed with the Nuns' Island? (Guess who's is who).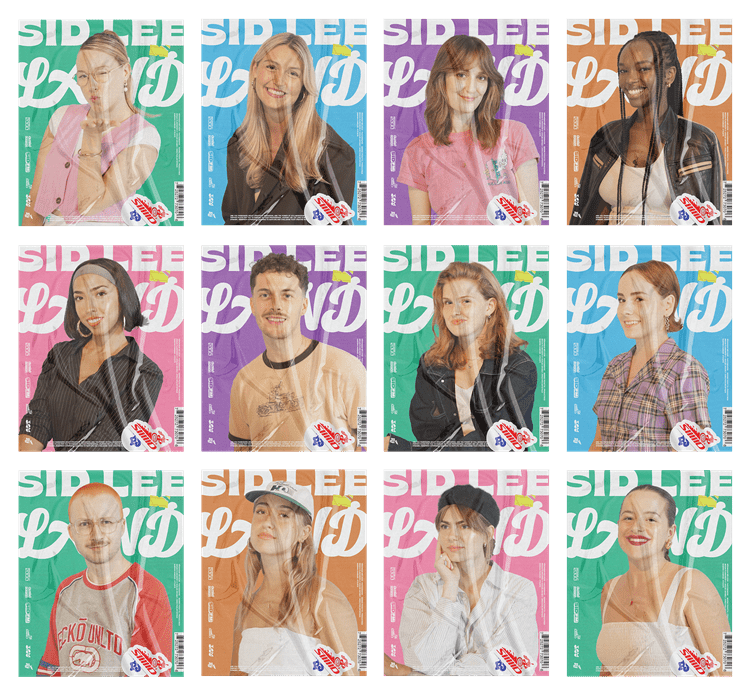 But like all good Gen Zers, instead of having face-to-face conversations, we started messaging each other. I know, WEIRD, right?


After several meetings, meet-and-greet activities and field trips in the different areas of the office (fr, it felt like Hogwarts??), we realized we had a lot more in common than we thought.
We became besties real quick. Like, really fast. To a point where we were love-bombing each other pretty much every day. But not in a toxic way, I promise.
When we started working for real (which happened quite fast, to be honest), our schedules were packed. Well, not as busy as a DC returning from a three week vacation, but still.
We suddenly realized that when you're on the go, the only time to see each other is lunchtime. So the bistro became our hub.
Sid Lee Land

The Bistro is truly bomb. A good meal, soup (seriously, don't sleep on the soups) and tasty dessert under 10$? Are you kidding? what a steal! Next to the Bistro, the Cathcart is like waiting 1h30 in line for poutine at La Banquise: not worth it.
In fact, Bistro or not, much of the experience at Sid Lee revolves around food. Lunches, dinners, desserts, snacks. It just goes to show that you bond so much more with a full belly.
Even if sometimes the food is too spicy for our little virgin taste buds.


Even if we're called away in a rush, we never forget our snack.

But the biggest challenge was when we started working on projects together. We were no longer friends, we were now colleagues. All of a sudden, we went from Ramdam to Mad Men.
Everyone wanted to show what they were made of and give it their all. We were all fighting for our own idea, legit The Hunger Games looked like a fairytale.


Even our Sid Lee mom couldn't take it anymore, we really tested her patience.

The thing to do when you've reached this point is to take a step back. Why not work from home just for a bit to settle the dust?
The important thing with hybrid work is to find a balance. Staying at home in your underwear on Fridays is fine. But if you never come to the office, your friends start to get bored, and it affects their mental health.


Eventually, we find our jogging spot and everything becomes zen again. Let's just say we find ways to stay chill *wink wink*.

Spending a whole summer together created a bond that I wouldn't trade for the world. Between interns, we learned, we laughed, but above all, we helped each other.
Because that's what Sid Lee Land is: a huge safe space where you can dive into the agency world and discover all the different aspects of this beautiful world. We know we're all there for each other, we move at our own pace and we ask each other questions without being embarrassed. No matter what the questions are.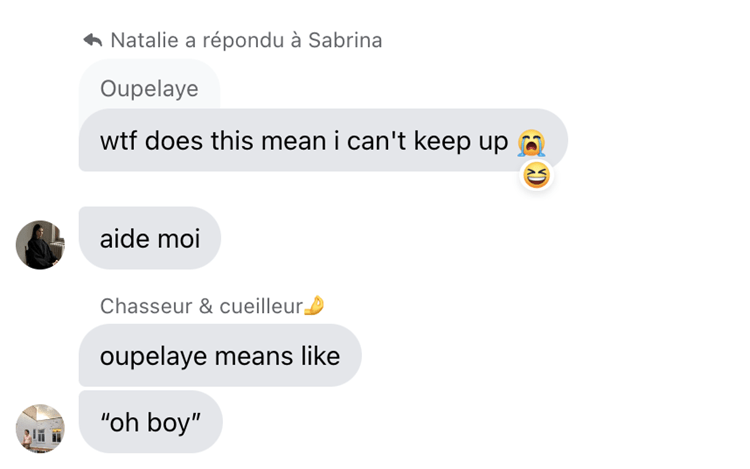 PS: I've learned so many things, but the one thing I still understand is why there's a conference room called TOI700d when all the others have great names like Nébuleuse, Rondin ou Perséïdes? WHY???
Yeah, I have a beef with a conference room. Sue me